Undergraduate Honors Thesis Exhibition
Cristina Barragan, Joanna Koo, Kelsey Aileen Kuykendall, Gabriella Salinardo, Ryan Wang, Lily Welling
May 25, 2020 to Jun 12, 2020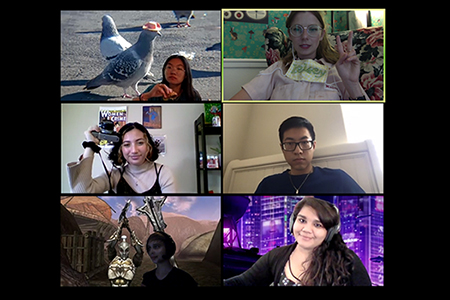 Undergraduate Honors Thesis Exhibition
Featuring Cristina Barragan, Joanna Koo, Kelsey Aileen Kuykendall, Gabriella Salinardo, Ryan Wang and Lily Welling.
Artist on Artist interviews
Fridays @ 12pm PST (May 29–June 12, 2020)
Join us on the UAG Instagram account (@uag_ucirvine) for live interviews between the undergraduate honors students on the topic of their thesis projects while under quarantine during the pandemic.   
May 29th, 12pm: Kelsey Aileen Kuykendall and Joanna Koo 
Kelsey Aileen Kuykendall's work explores the negotiation between the visceral and ephemeral qualities of corporeal existence and how symbolic structures of purity attempt to control the body, as mediated by both greater social mechanisms and the self. This manifests in the work materially through the use of sugary substances that have spoiled or putrefied, oscillating between indulgent decadence and the abject. Rather than imagining new or abstract forms, Kuykendall often repurposes found objects – particularly from equestrian or domestic spaces – and reimagines them as organisms, bodies, or dermises. Kuykendall's practice explores the paradoxical condition of desire, the fleeting nature of flesh, and the primacy of the body over attempts to control its inevitable change.  
Joanna Koo's work explores the shared space of bodies and objects for relational conversation. Koo's work emphasizes an interaction with handmade objects that are meant to serve, in part, as an act of intimacy between the entities existing within and outside the space—whether that be between the audience, the maker and the object, or merely the objects themselves. These objects, which encompass anything from a complex ceramic vase to a scribbled note on the back of a chewing gum wrapper—serve as tools or gifts activated by the viewer's participation. These handmade "gifts'' are both intimate and playful, whether they are displayed in a public or private space, their context maintains the presence of the artist.
June 5th, 12pm: Gabriella Salinardo and Lily Welling (Postponed to June 12th)
June 12th, 12pm: Gabriella Salinardo and Lily Welling
                              Cristina Barragan (Pre-recorded)
Gabriella Salinardo's work centers around reclaiming conflicted narratives through the reworking of memory, relationships, and identity. Salinardo disrupts alternative practices and analog methods through the materiality of her work.
Lily Welling's work frets about sedition, signification, surveillance, and subversion. It is a call to slow down and shut down, to get good and angry, and to celebrate the catharsis of antisocial anticapitalism.
I don't consider myself to be an artist but rather a creator who gives unwanted subjects a voice. I create sculptures based on topics that are difficult to accept and understand such as life and death, distortion of the body, mental behaviors, and taboos. I consider how these subjects affect not only myself, but also the ones I love, both physically and mentally. My work questions the fragility of the human body and mind by bringing beauty to these subjects. —Cristina Barragan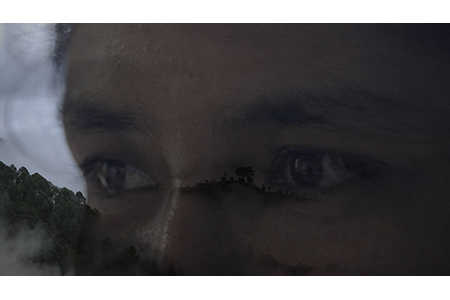 Online Screening of Light in the Mist directed by Ryan Wang
Wednesday, May 27th at 12pm 
Watch the trailer here.  
 
Light in the Mist, directed by Ryan Wang, provides a rare glimpse into a place called "Her Farm" run by a couple at the top of Mountain Manhku in rural Nepal. The farm provides a safe haven for struggling women and children to live, work and thrive. The documentary seeks to reveal the inner struggle of trauma and the healing power of community. Light in the Mist captures the emotional depth of its subjects by allowing the passage of time to reflect a moving narrative of hardship, courage and hope.
The film will be available for viewing for 48 hours starting May 27th at 12pm through May 29th at 12pm. 
PRESS:
LA Weekly: "A New Cultural Paradigm at the UC Irvine School of the Arts" 5/27/2020
Irvine Weekly: "A New Cultural Paradigm at the UC Irvine School of the Arts" 5/25/2020