Post-Graduate MFA Thesis Exhibitions, Class of 2020
David Chen, Caleb Engstrom, Christine Dianne Guiyangco, Christine Hudson, Jackson Hunt, Ethan Philip McGinnis, Morgan Cuppet-Michelsen, Gabby Miller, Joaquin Palting, Ellen Schafer, Jean Shon, and Chris Warr.
Oct 01, 2020 to Dec 14, 2020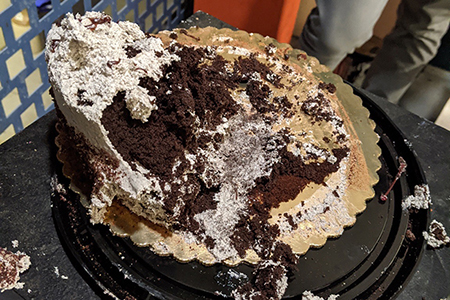 FALL QUARTER
October 1st to December 14th, 2020
Contemporary Arts Center Gallery, University Art Gallery, Room Gallery 
Online only 
Post-Graduate MFA Thesis Exhibitions, Class of 2020
Works by David Chen, Caleb Engstrom, Christine Dianne Guiyangco, Christine Hudson, Jackson Hunt, Ethan Philip McGinnis, Morgan Cuppet-Michelsen, Gabby Miller, Joaquin Palting, Ellen Schafer, Jean Shon, and Chris Warr.
During spring quarter 2020, the MFA thesis exhibitions for the cohort of 2020 were set to open on April 4th at the University Art Galleries but were abruptly cancelled due to the pandemic. As a result, the galleries have since been closed to the public. As restrictions begin to loosen, we are carefully preparing to mount exhibitions once again. During the fall quarter, the UAG will present the Post-Graduate MFA Thesis Exhibitions, Class of 2020. Due to safety measures and regulations, the UAG will continue to operate remotely until further notice. Although the galleries will continue to remain temporarily closed to the public, we plan to share these exhibitions with you virtually. We look forward to continuing in-person exhibitions once it is safe to do so. Follow us on our Instagram (@uag_ucirvine) account and on the UAG website (uag.arts.uci.edu) for updates and news.
About the artists: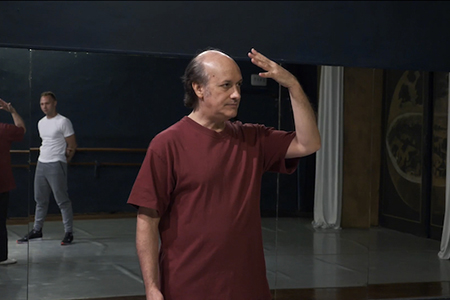 The Face of Another 
University Art Gallery
I am now more than ever, inside. 
How much of this is affecting them? They seem like themselves enough, I hope that I seem like 'myself' enough.
Through the use of masks, corporeal mime, and the mythological god Hermanubis, The Face of Another, explores the artist's role as a father and how this role compels one to conceal parts of oneself while revealing others.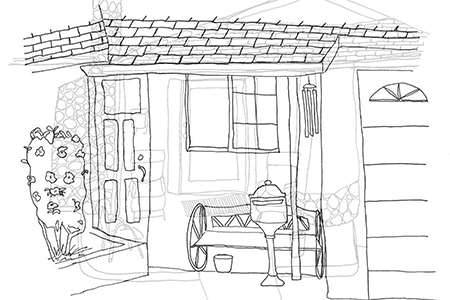 A Moment of Rest, a Place for Queeraoke, an Imagined Hope...
Room Gallery
Looking forward to the day when we'll be able to sing together again, but for now I've baked you some bread. 
GABBY MILLER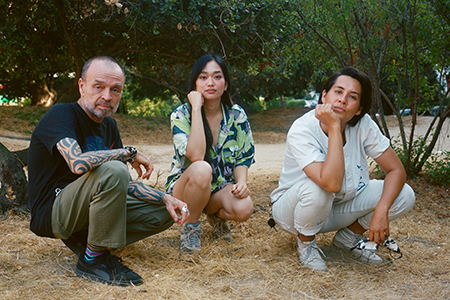 Cixis
CAC Gallery
Spring 2020: Disassembling Greek tragedy into its parts by staging the biography of The Dowager Empress Cixi as an exhibition. 
The audience and the chorus enter the theatre (place of seeing) through the parados - two piles of stone. 
Fall 2020: A dirge/a bloodline, an ode/an image, an entry song/soft lights.
Her tragic flaw remains an error of images/seeing/sight - of discerning reality from theatre. 
Dirge / A bloodline repeated three times (October 14th, October 16th, October 20th, 2020). Link to vimeo: https://vimeo.com/471114179 
Ἐπικήδειον - 'funeral song' - A song of lamentation sung antiphonally by a company of mourners and one or more soloists, either actually over the dead body. 
Materials: Seventy feet of seamless white, gaff, blood extracted from the top of right hand, frozen and pulled backwards by a string in mouth on October 14th, 16th, & 20th, 2020.
CHRIS WARR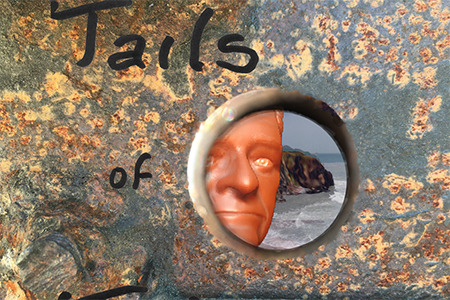 Steel twisted by fire and delicate constructions of bent wood and paper nest screens and sounds that tell fragmented stories. Each object holds the story of what sculpted it into being. Each object holds the story of what it could become.
ETHAN PHILLIP McGINNIS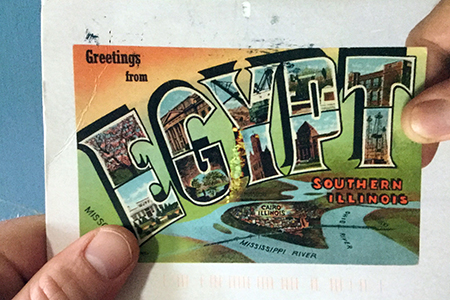 "Out of Egypt, into the Great Laugh of Mankind, and I shake the dirt from my sandals as I run" is a muddied historical/sociocultural/quasi-autobiographical exposition on the same-titled 22nd track of Sufjan Stevens' 2005 baroque pop concept album, Illinois, otherwise known as Sufjan Stevens invites you to: Come on feel the ILLINOISE (see also Stace England's album from the same year, Greetings From Cairo, Illinois).
Shoppers World, David's Bridal, Burlington Coat Factory,Toys R' Us, GAP, Harbor Freight Tools, Walmart, Starbucks, Dick's Sporting Goods, Best Buy, T.J. Maxx, Kohl's, Lowe's, Kmart, CVS, Ulta Beauty, Chase Bank, Bank of America, Dunkin' Donuts, Starbucks, McDonald's, Red Lobster, Denny's, IHOP, Barnes & Noble, Starbucks, Olive Garden, Boston Market, Burger King, Staples, Home Depot, Chili's, Target, OfficeMax. 
 
JEAN SHON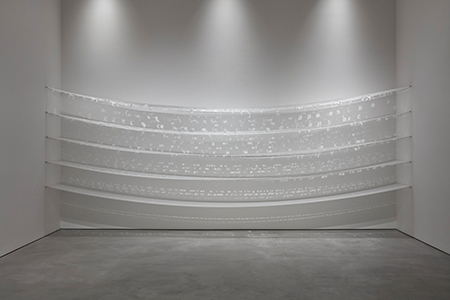 this place that bears my past doesn't even know my name is an installation negotiating the desire to live with loss and remain tethered to the past through the intersections and limitations of text, light, and image.
MORGAN CUPPET-MICHELSON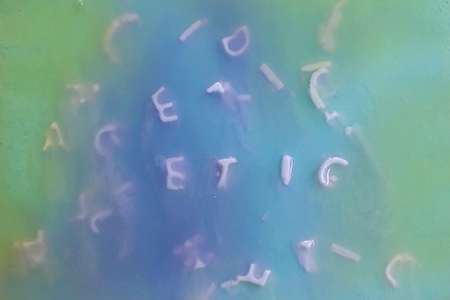 Codex, Kodaks, Codecs cycles between the overlapping and conflicted primacy of language in visual arts with the transitional nature of the spoken and written form. Through misrecognition (homonyms), blending (portmanteau), and contextual (jargon), the result is a confluence that describes itself as well as its (un)becoming through analog photographic process. 
DAVID CHEN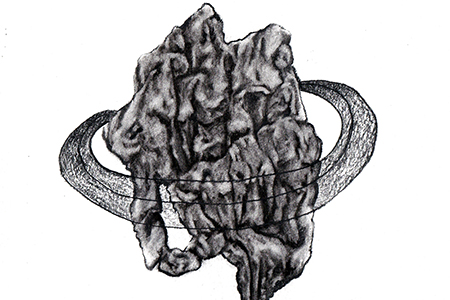 Nearby, Faraway presents a sculptural landscape developed from correspondences with queer incarcerated individuals. It is an attempt to become intimate with the marginalized people in one's community and accrue potential for one another.
JACKSON HUNT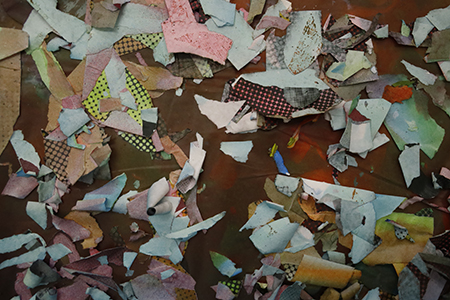 Using family histories and autobiography as a framework and a single image as it's source, the artist explores mutations of narrative, representation, access, authorship and the abstractions that occur through translation. 
JOAQUIN PALTING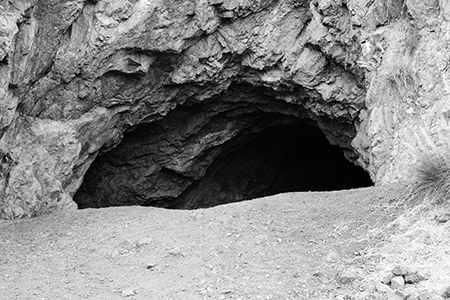 The photographs in Origin[Redux] depict a Los Angeles that you've never seen. Just beyond the facade of Hollywood, ensnared by serpentine freeways, exists a state of primitiveness…of wildness.
CHRISTINE DIANNE GUIYANGCO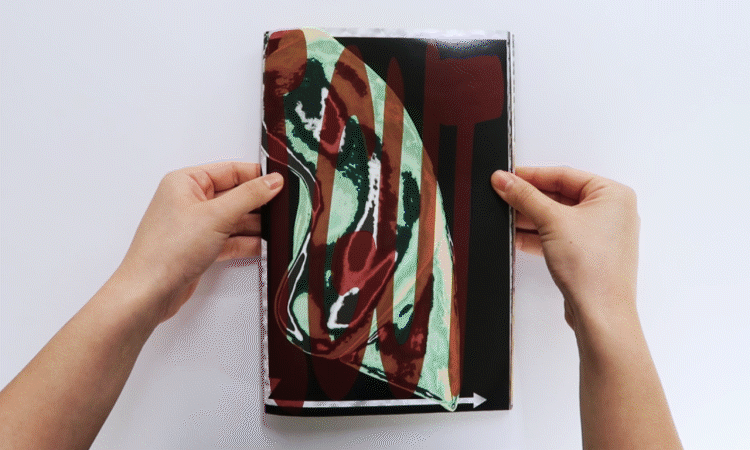 In exhibition and in comic book form, the [GUTTER] is a narrative arc beholden to the potentiality of the grief permanently deferred in postcolonial identity.