16th Annual Juried Undergraduate Exhibition
Jan 16, 2020 to Feb 01, 2020
Reception:
Thursday, January 16, 2020 - 6:00pm to 8:00pm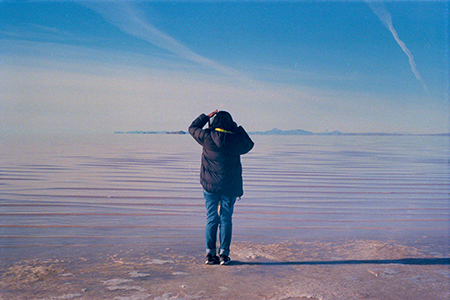 The University Art Gallery is pleased to present the 16th Annual Juried Undergraduate Exhibition. The exhibition showcases a selection of works by current undergraduate students at the Claire Trevor School of the Arts. Encompassing painting, sculpture, photography, video and installation, the exhibition reflects the diversity of the student population and their interdisciplinary approaches to artmaking.
The 16th Annual Juried Undergraduate Exhibition is juried by Sarah Awad.
Selected artists:
Cristina Barragan, Ashley Chang, Tony Chen, Jianyuan Ding, Diego Juarez, Kelsey Kuykendall, Crystal Ly, Nguyen Nguyen, John Novak, Renee O'Connor, Audrey Hernandez Peterson, Itzel Quintana, Gabriella Salinardo, Beverly Siu, Stella Sun Min Lee, Ryan Wang, Lily Welling, Xinjie Zhang, Qianyu Zhou.